EARLY Show: 6-9:30
Sliding Scale $8-$10
TELL Hour – Featuring Jen Anderson, Deborah Steinberg, Lauren Wheeler,  Kevin Munroe and Linda Robertson
Jen Burke Anderson is a writer in San Francisco. She has been chosen to read at Litquake three years running, and was chosen this summer to read at the Why There Are Words series in Sausalito. She has been published in Instant City, The Fabulist, and
 The San Francisco Chronicle. Her blog Civilization Party can be found at jenburkeanderson.com. She is traveling to Hungary this autumn to conduct research for her first novel. Tonight she presents her monologue "As Told by Yevgeny."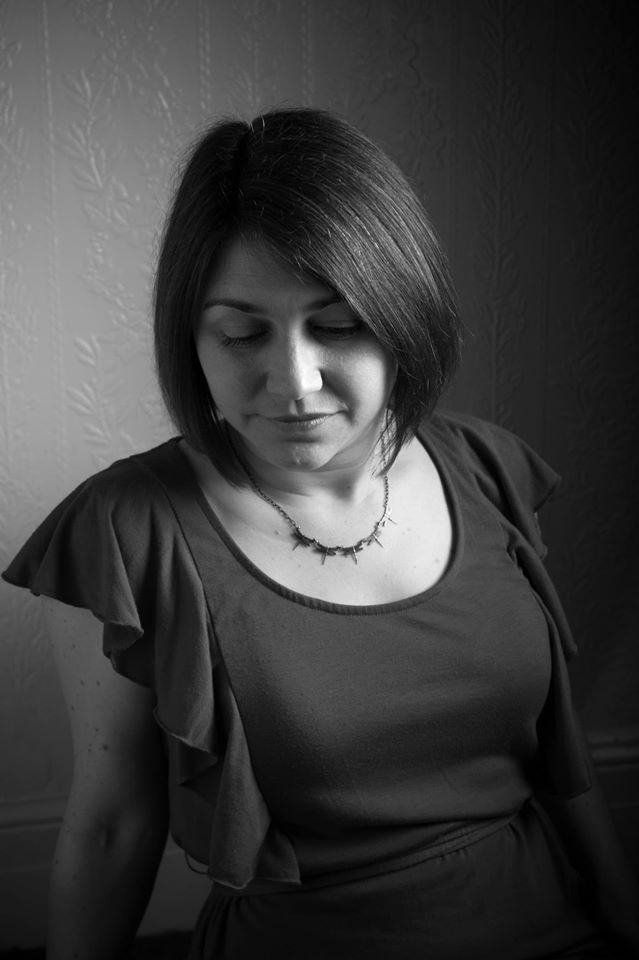 About Deborah
I am a writer whose fiction and prose poetry explore themes of healing, the body, gender, and what it's like to live without wings in a post-apocalyptic society. My short work is published in literary journals, and I am seeking representa
tion for my speculative fiction novel, Splitting The Wind. I serve as Fiction Editor at Rivet: The Journal of Writing That Risks and I am co-editor, with Liana Holmberg, of the anthology Writing That Risks: New Work from Beyond the Mainstream, published July, 2013 by Red Bridge Press, where I am a founding editor. I hold a B.A. in Creative Writing and Literature from Bard College and an M.A. in English Literature from the Université Michel Montaigne – Bordeaux III, where my thesis explored the intersection of literature and medicine. I spent seven years teaching English and singing in bands in Bordeaux, France. Now based in San Francisco, I facilitate creative writing workshops with a focus on healing through Heal Write and work as a freelance editor. I also serve on the board of the Bay Area Generations reading series and sing in the a cappella group Conspiracy of Venus. 
Lauren Wheeler
writes poetry, really short fiction, and what happens when they rub up against each other. A recovering slam poet, she twice competed at the National Poetry Slam and has featured at Cornell University, where she studied English Literature, as well as in Los Angeles, Miami, and throughout the San Francisco Bay Area. Lauren curated and hosted two poetry series in Ithaca, Tongue & Groove at Stella's Wine and Whiskey Bar and Re-Verse at the Oak Café, and was a core organizer of the ForWord Girls poetry and spoken word festival in San Francisco. Her work has appeared in Other Magazine, 365tomorrows, Lodestar Quarterly, Monkeybicycle, PANK Magazine, and The Nervous Breakdown. 
Lauren lives in a drafty old house in West Oakland, California with her partner and two brown dogs. With several years of experience in the video game industry, she's currently working on The Sims 4. In her off hours, she enjoys dancing, performing offbeat burlesque, and singing (as Lola Vauntz) and occasionally deejays (as DJverse)
 
About Linda Robertson
 I read things I've written, play songs on the accordion and violin, and make up jokes to go in between. In days of yore, my songs were performed with the bands Cotton Candy and The Trifles, and the recordings here are all made with those wonderful folk. In 2008, Harper Collins were kind enough to publish my seedy, tell-all memoir "What Rhymes with Bastard", and I'm working on my next collection of tales…all this dense history is woven into my mini-shows – packed full of suffering!
K
evin Munroe
is a Trinidadian Comedian and Actor based in San Francisco. He was co-creator of "Ebony and Irony Show", opened for Tracy Morgan (yes, that guy) and W. Kamau Bell, and was recently seen at the 2013 Bridgetown Comedy Festival.
Leila Adu travels the spaceways of music without limits. From tours of the US, Europe, Australia, New Zealand and the Far East, London's Time Out says, 'Avante-garde pop that recalls Nina Simone and Tim Buckley," and Italy's popular music mag Blow Up describes her last album Ode to the Unknown Factory Worker as "splinters of folk and blues but also hypnotic and ghostly prog." Steve Albini who produced her second album dubbed her "Spooky Adu." Leila was awarded a doctoral fellowship in composition at Princeton in 2011 — the same year she was voted MTV Iggy's artist of the week who wrote:

This young New Zealander of Ghanaian descent treats genre distinctions in much the same way that Godzilla treated those little cities made out of cardboard…

She is a singer-songwriter, but more than that, she is part of a generation of highly accomplished young musicians such as Micachu, Joanna Newsom, and Esperanza Spalding who are eroding the distinctions between popular music and the increasingly academic worlds of jazz and instrumental music.

Leila's unreleased fifth album and new live set take a new direction into Avantronica, replacing her acoustic sound for layers of, both live and pre-recorded, organ and vintage synth mixed with Ableton Live music software. The live set is a duo of Leila's vocals, synth and piano with New York based Italian drummer, Federico Ughi who divides his time between New York and international tours with legends such as Daniel Carter, William Parker and spends time playing with Ornette Coleman and her latest recordings with kiwi beatmaker/drummer, Riki Gooch.

Leila is currently a Doctoral Fellow at Princeton University and recently wrote for the New Jersey Symphony Orchestra, the Brentano String Quartet and So Percussion. She is 2014′s Wellington Orchestra's Emerging-Composer-In-Residence and will première and perform in a new work for voice and orchestra on tour in New Zealand in 2015.

leila and bird

"Adu's music reflects her own rich and diverse identity, blending indigenous sounds from the South Pacific and Ghana with tangibly fantastical instrumentation – a sonic funhouse of second glances and expanded perceptions."
–Art Nouveau Mag  
The Wyatt Act Enforced by Guinevere Q on Bass and Vocals, Young Sun on Drums, Breakfast on Sax and Keys, and Professor Capsicum on Guitar, The Wyatt Act is an Act of the Parliament of Rock that authorizes local citizens to declare any group of people to unlawfully rock out or face punitive action.
                  Inner Ear Brigade's music stretches boundaries and sweeps genres. Their music fits somewhere between jazz, experimental new music, art-rock, funk, and progressive rock. Utilizing the vintage sounds of a Hammond B3 organ, Fender Rhodes, and Moog synthesizer, vocals, vibes,and viola, you may notice sounds that are all at once sweet and silly, riff-crazed, but deceptively free and simple. We are inspired by the sounds of Sunra, Japanese prog duet 'Ruins', French epic proggers 'Magma' as well as a host of other denizens of boundary pushing music.

History

Inner Ear Brigade formed around 2005 in Oakland, CA by Bill Wolter. The band started with a self released four song EP Belly Brain. The EP featured the talents of Doug Port – Drums, Marvin Ibe – bass, Max Stoffregen – keyboards, and Bill Wolter – Guitar. Throughout the later 2006 – 2008 the performing band formation shifted around and with the addition of Eric Hoagland – tenor sax, and Alex de Soria – Bass. IEB played several venues and festivals around the Bay Area with other like minded bands. Around 2009 the band expanded from a 5 to 7 members with the addition of Ivor Holloway – Tenor Sax, and Melody Ferris Vocals, and Ryder Shelly – Vibraphone. In January 2012 IEB released their first full length album 'Rainbro' on AltrOck Records (Italy).
LATE Show: 10:00 pm to Close
DJ Sets throughout the night by Msk.fm Sliding Scale $8-$10
Diana Gameros is a Latin singer/songwriter who performs songs of love, longing, and hope. Originally from Ciudad Juarez, Mexico and now living in San Francisco, Gameros creates authentic, inspiring music that reflects the 21st century experiences of a young indie artist at the borderlands between cultures, languages, and genres. Whether teasing every ounce of expression from her acoustic guitar in an intimate cafe or bringing people to their feet in a club with her dynamic full band, Gameros transfixes listeners with her soaring vocals, impressive playing and captivating stage presence.

Gameros was born to a musical family where she was surrounded by traditional mexican songs of love and revolution. The first of her family to receive formal music lessons, Gameros left Mexico as a teenager to study piano and recording technology in Michigan. During those formative years, she soaked up the sounds of classical music, underground rock, the avant-garde, world music, and jazz, forever influencing her own deeply diverse style. Indeed, Gameros' music has been likened in its subtlety, beauty, and nuance to Rosa Passos, Beirut, Johanna Newsom, and Charlotte Gainsbourg. One music journalist referred to Gameros as "the Latin Feist." Indeed, her Latin American influences — including contemporary artists like Bebel Gilberto, Fabulosos Cadillacs and Cafe Tacvba — are woven into her musical DNA.

After just a few years in San Francisco, Gameros' talent and versatility as a performer has brought her a steady stream of high profile gigs at such notable venues as Herbst Theater, Brava Theater, Yoshi's Lounge, The Independent, The Red Poppy Art House, The New Parish, Fox Theater, and dozens of other venues small and large. She has opened concerts for Cecilia Bastida, LoCura, Latin Grammy-nominee Ximena Sariñana, Torreblanca, and Bebel Gilberto.
About Banda Sin Nombre Support local communities in the bay area with our passion for music.
Nombre is a five-piece street band from San Francisco's Mission District dedicated to performing folk music from around the world. Mixing rich vocal harmonies with acoustic instruments including guitar, fiddle, accordion, sousaphone, and cajon, the band's inspirations range from Peruvian chicha to Catalan rumba and Appalachian old time to cumbia.
Band Interests
Supporting community music, arts, local business and diverse cultural events in San Francisco and beyond. 
Street performance, busking.

Learning and sharing folk music from around the world.
Msk.fm is the brainchild of Antonino Musco, italian-born producer, musician and radio host now based in San Francisco.

The City and the Bay inspired the 6 tracks of the EP, a blend of urban, funk, electronic, downtempo and trip-hop, influenced by the love of world music, the eclectic taste of Antonino and the international melting pot of the line-up that includes NYC guitarist Andy Averbuch (The Joe Bataan Band, Kokolo Afrobeat Orchestra), brazilian trumpet maestro Leandro Joaquim (Marcos Valle, Lucas Santana, etc), italian cellist Stefano Di Leginio and the SF rising stars Christopher Burch, Jessy Manuel, Hanna Rifkin on vocals/lyrics. Made of a balance of global musicians and local singers, MadeInSF EP was composed, recorded, mixed and produced by Antonino Musco, who also plays keys, guitars, sampler, drums and percussions. The experienced engineer Mark Pistel (Meat Beat Manifesto, Hercules & Love Affair) mastered the EP at Room Five Studio.