EARLY Show: 6-9:30
6:00 pm TELL Hour – Featuring Deborah Steinberg, Jessie Roadkill, Linda Robertson,  Kevin Munroe, Spy Emerson and Hal Robins

Sliding Scale $8-$10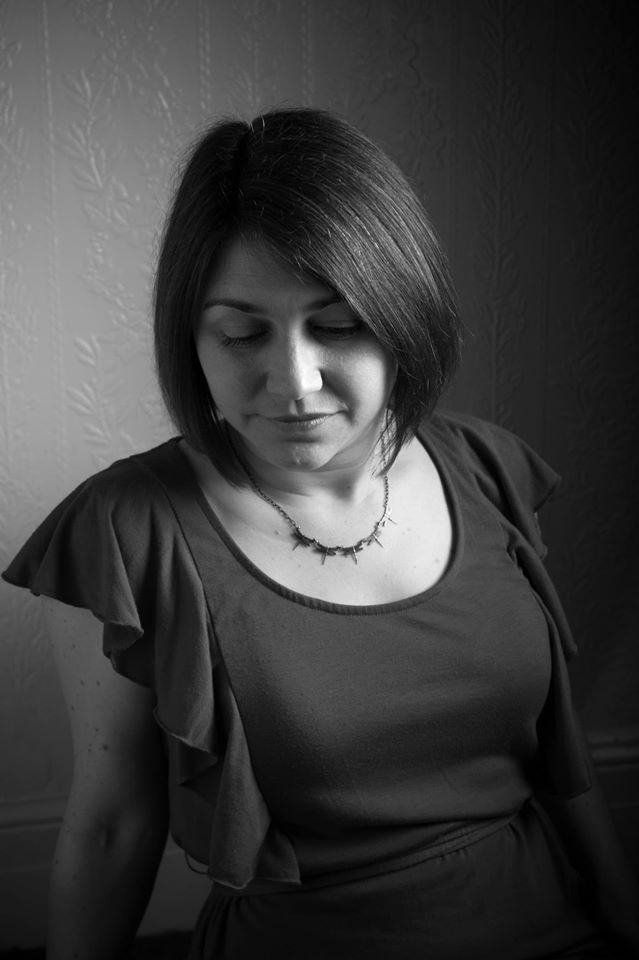 About Deborah
I am a writer whose fiction and prose poetry explore themes of healing, the body, gender, and what it's like to live without wings in a post-apocalyptic society. My short work is published in literary journals, and I am seeking representa
tion for my speculative fiction novel, Splitting The Wind. I serve as Fiction Editor at Rivet: The Journal of Writing That Risks and I am co-editor, with Liana Holmberg, of the anthology Writing That Risks: New Work from Beyond the Mainstream, published July, 2013 by Red Bridge Press, where I am a founding editor. I hold a B.A. in Creative Writing and Literature from Bard College and an M.A. in English Literature from the Université Michel Montaigne – Bordeaux III, where my thesis explored the intersection of literature and medicine. I spent seven years teaching English and singing in bands in Bordeaux, France. Now based in San Francisco, I facilitate creative writing workshops with a focus on healing through Heal Write and work as a freelance editor. I also serve on the board of the Bay Area Generations reading series and sing in the a cappella group Conspiracy of Venus. 
a glass of red wine and a cold cut of meat. Make sure th lighting is at an earyly low set as her eyes are used to the cold unforgiving night. Prepare your ears for her stories by sharing in a joke, sharp and witty is best, and sipping upon whatever libation fits your mood best. She will spin her tales of laughter and betrayal while you sit back and bask in your good decision.
Spy Emerson is an accomplished practicioner of the graphic and plastic arts. As boldly inventive Performance Artist, Spy's numerous and playful works include stage shows of dance and drama, collage and assemblage of found materials, photography, painting, film and video.
 
About Linda Robertson
 I read things I've written, play songs on the accordion and violin, and make up jokes to go in between. In days of yore, my songs were performed with the bands Cotton Candy and The Trifles, and the recordings here are all made with those wonderful folk. In 2008, Harper Collins were kind enough to publish my seedy, tell-all memoir "What Rhymes with Bastard", and I'm working on my next collection of tales…all this dense history is woven into my mini-shows – packed full of suffering!
K
evin Munroe
is a Trinidadian Comedian and Actor based in San Francisco. He was co-creator of "Ebony and Irony Show", opened for Tracy Morgan (yes, that guy) and W. Kamau Bell, and was recently seen at the 2013 Bridgetown Comedy Festival.
Spy Emerson is an accomplished practitioner of the graphic and plastic arts. As boldly inventive Performance Artist, Spy's numerous and playful works include stage shows of dance and drama, collage and assemblage of found materials, photography, painting, film and video.
Harry S. Robins
, known as "Hal", is a
voice artist
and
screen writer
. Robins is best known for his vocal work in the
Half-Life series
of
computer games
, and has made a return as the voice of Tinker in
Dota 2
. He is also a prominent member of the
Church of the SubGenius
as Dr. Howland Owll. In that persona he voiced the
narrator
in
Arise! The SubGenius Video
and made brief appearances in
Grass
. His official title within the church is "Keeper of Church Secrets".
I started this project to build a bridge between what black girls are known to do in the music world (sing) and what we are capable of doing (composing music, writing lyrics, and playing wonderful instruments). My mission is to introduce audiences to a sight they probably have never seen before, to promote good will, and awesome music.
Nicholas Culp was born in L.A. and did his early training with John Magruder and local jazz piano experimentalist Larry Karush. He later spent 2000 to 04 At Ecole Normale de Musique in Paris, France where he obtained a concertist degree and studied harmony and composition with renowned jazz pianist Bernard Maury. He now composes, records and performs locally.
LATE Show: 10:00 pm to Close
DJ Sets throughout the night by Msk.fm Sliding Scale $8-$10
Wicked Mercies are a soul band from San Francisco. The line-up features vocals that embody the classic sound of all great female – fronted soul acts through out time. The band is made up of players with roots in soul, R&B, funk and punk. The band takes a stripped down, un-pretentious approach to the music, grabbing a hold of the grooves and driving them into the sound. Wicked Mercies have received local and international airplay including critical acclaim from the Craig Charles Funk and Soul Show BBC6 music London.
Very very impressed, it seems in the last year this San Francisco group has really tighted-up their sound, they have a great new singer and the musicianship…they're as good as anything out there.  – Craig Charles, Craig Charles Funk & Soul Show BBC-6Music UK
It is on Tuesdays and Saturdays religiously.  International residents of San Francisco gather to kick the ball around in the Wester Addition, and then gather in simple brethren to chat about their lives, their moves, their homes back home.  Soon the musical instruments come out, and it is here that Pangea Futbol Club is founded.  Pangea FC is a band of musicians from all over the world who gather together to make music to one festive heartbeat.  The members are from Argentina, Iran, Italy, Cuba, the Bay Area, New York City, and beyond.  The music seeks to reach even farther:  A bosa nova montuno that turns into a cumbia.  A cumbia that has New Orleans feel.  A klezmer en español supporting the Palestinian struggle.  An Arabic beat that turns Andean.  And ironically, as Pangea spans the globe, you may not even notice, because you suddenly find yourself dancing all night long.
Antonino Musco (aka Msk / MSK.fm), producer/engineer, radio host and jazz trained musician with a strong improvisational and audiovisual background. Italian-born, Antonino traveled and networked across Europe before relocating to San Francisco in 2010.
As a solo artist or with his band Sicilian AV project, Antonino performed in some of the Old Continent most exclusive festivals and events, including the XIII Biennial of Young Artists from Europe and the Mediterranean (BJCEM), Villa Celimontana Jazz Festival in Rome, IT; Praguebiennale3 in Prague, CZ; Crazycurators Biennale in Bratislava, SK.
Resident DJ at Elbo Room, Amnesia and Revolution Cafe in San Francisco; Antonino also host a weekly radio show (since 2008) on Party 934 94.9FM in Hudson Valley, New York.
www.soundcloud.com/mskfm | http://eermusica.bandcamp.com